Discover Sense, and get proactive with cyber security.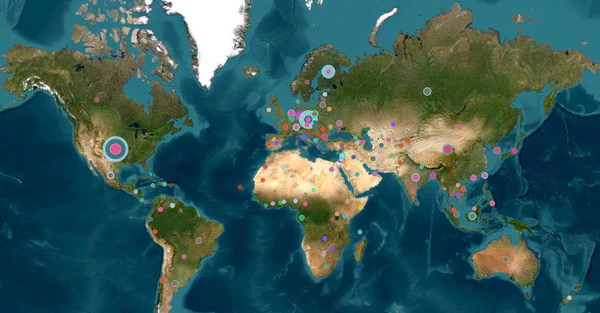 Threat Hunting
Adversary Deception
API & Integrations
Leverage the world's most advanced cloud-intelligence database and deception network.
Sense uses cloud-native and traditional threat intelligence sources coupled with decoys to provide insights into the global movements of cloud-native and traditional adversaries, scanners, bots, and more.
Every day, we track over 20 million malicious events overlooked by standard cybersecurity tools.
Our data enables your security team to proactively hunt threats that were previously impossible to trace.
Deploy realistic decoys to covertly monitor your environments.
Sense hosts realistic decoys that are referenced by or placed in your existing environments to monitor if and how your resources are being accessed by adversaries.
We provide enriched intelligence on anything interacting with your decoys, including unauthorized scanners, malicious bots, and adversaries performing reconnaissance on your organisation.
Seamlessly integrate Sense into your existing security tools and processes
Use the Sense API as a source for automated enrichment & data ingestion, as well as a standalone tool for continuous threat hunting and incident response.
Sense integrates with your existing cyber security tooling.
What Users Are Saying About FIRCY Sense
Check out some of our testimonials below to see what our customers think.
By using FIRCY Sense we were able to discover a threat actor directly targeting us by using an advanced decoy. We hunted the indicators that FIRCY Sense provided and was able to find evidence in our real environments, and were able to block all future attempts.
Dave
Chief Security Officer
FIRCY Sense discovered an unauthorised penetration test on our environment.
Alex
Cyber security analyst
FIRCY was instrumental in discovering a threat in one of our critical systems.
It's time to get proactive. Make the first move on your adversaries.
Book a demo now